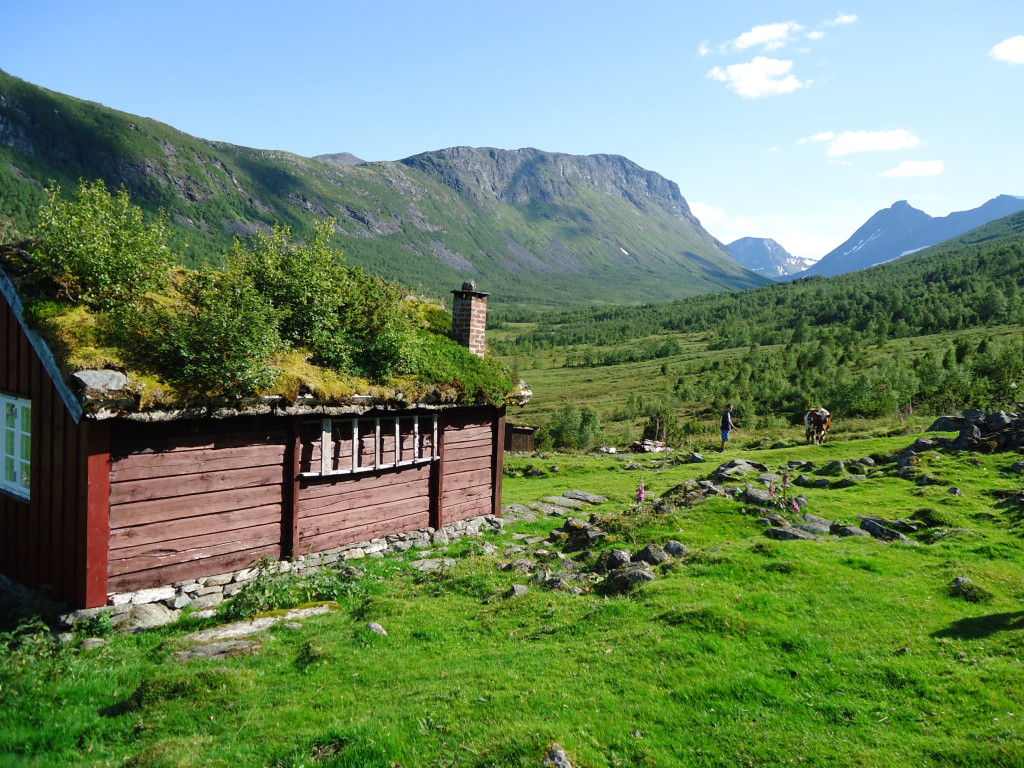 As very few people know is that 4 small villages are included on the Unesco list of World Heritage. This 4 villages is Eidsdal , Norddal (Dalsbygda) , Fjørå and Tafjord. This 4 places is called " Our big lord jewellery box " because its beauties.
The Norddal community is the neighbour area of Geiranger.
The Norddal part of the world heritage is a complete new area of tourism.
Tourists so far has only passed by this places whiteout knowing how beautiful this area can be. In Norddal we have great view points to the fjord. Enormous waterfalls and so beautiful lake area. The mountains in Norddal is among the most exiting and beautifully in this world.
This is simply a breath taking area so you just have to explore.
Take the village of Norddal whit the living Herdalsæter and the beautiful Dyrdals waterfall. In Eidsdal you have the lake of Eidsvatnet and also Kilsti view point . In Fjørå you can have this enormous view of the fjord up on Ytterli.
And then its Tafjord a very similarly place as Geiranger . Tafjord is known to be the village in the end of the Norddals fjord. Whit only 105 people living there it's a fantastic place. I will say that Tafjord can be as beautifully on many ways as Geiranger. You have spectacular places around in Tafjord to take the tourists.
There is also a Hydra electrical plant there that is a museum for the public.
This area is the new view places that my and my company now open up for you.
I don't think so many travel destinations in this world has this opportunity for their tourists to open up a new and exiting heritage area.
We have and we whish you all welcome.
My company also sell in trips to Trollstigen and Åndalsnes a very exiting travel destination too. Whit this incredible montains all around.
The Norddal community is the neighbour area of Geiranger.
Vi also can sell in Ålesund and that's said to be Norways most beautiful town.
A incredible possibility if you like to see the open area to the big sea.
So are we selling in Nordfjord on our holyday plan. A trip to the exiting Briksdals glazier is just fantastic.
The county of Møre and Romsdal is so beautiful all together. We have destinations not so good known so Eikesdalen a great valley when it comes to nature. In Nordmøre we have the Innerdal a so beauty of a pearl when its comes to mountain and nature.
Norwegian Fjord Travel can arrange all of this for you.Norwegian Travel