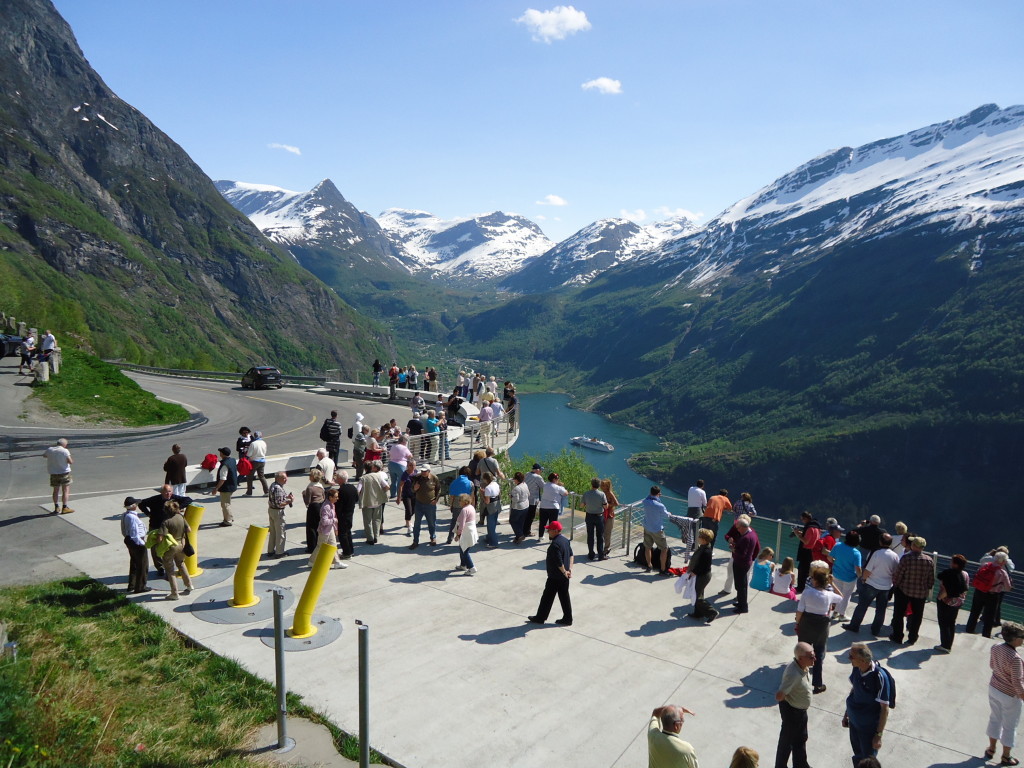 Now its open for company's to take a business tour to Geiranger .
And also to the beautiful areas around Geiranger.
Here can we take company members to Åndalsnes , Ålesund , Stryn and the famous Hjørundfjord.
Special from Norway and our neighbour country's.
But we can bring people in from the hole world if there is a whish for that.
You can give your employ's a promotion tour to this area.
A lot of company is coming to Geiranger and the area around.
And here is so many possibility's to activate this people on a memory week here.
A combination of business activity's in the daytime and in the evening you can look around on the beautiful places.
We can for the Norwegian people arrange two days trips from the airport of Ålesund and around and back to the airport again the next day.
Here you can get a limousine from the airport and back to the airport again.
Special for the people in Norway it's a great potential to invite you to the fjord of Norway for a unforgettable trip for you and your employed.
But also customers from other countries are also welcome to come to Geiranger and stay here for some days.
On a business tour we are not focus on staying one week.
My company is very interesting to get in contact whit company's from Norway and the rest of the world.
Can you imagine a so exclusive business meeting place as Geiranger .
Surrounded whit the most spectacular nature in the world.
This will make a perfect frame for this promoting or meeting tours that you want to take.
If your company want to honoured some employees and give them a special tour to us here in the Fjord land of Norway.
I whish you welcome to Norway and the area around Geiranger.
Manager Of
Norwegian Fjord Travel
Hallgeir Greger