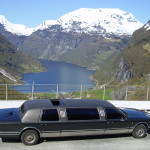 This is the second company of a new travel idea.
The rich one who want to stay one week in the area of fjord Norway.
We will arrange the complete holyday for you and your family.
Every holyday trip will be special planed and organized on the best way for you.
We will try to get you the best service there is.
Stay in high class Hotel rooms.
Have a permanent Limousine service at your service.
To take part of all the activity's here is in Geiranger and on this part of the country.
We will arrange travel for you from Nordfjord in south and up the whole county of Møre and Romsdal.
We can give you the holyday you are dreaming of.
Just look under Activity on this webpage and pick what you want to experience in the Geiranger area.
But for the High End group we have so much more trips and activity's to offer outside Geiranger.
I have also get clearance so you can arrive to the district in your private plain. The airport is called Vigra airport Ålesund. There is a 3 hour drive from Ålesund to Geiranger.
The website is here under construction.
But we can already now receive your orders.
Take contact whit me personally.
I will be your advisor for your holyday.
Phone +47 950 95 260
E-mail : Halmekk@yahoo.no
Hallgeir Greger.